Veteran owned small business
Pioneering the art of advanced problem-solving
KIHOMAC approaches complex problems with flexibility, innovation and a dedication to excellence. We are in this business to make people's jobs as safe and seamless as possible. We doggedly pursue effective solutions with an eye to providing the highest quality products and services. KIHOMAC takes on big challenges with the confidence that, with our values and dedicated people, we can achieve unprecedented success.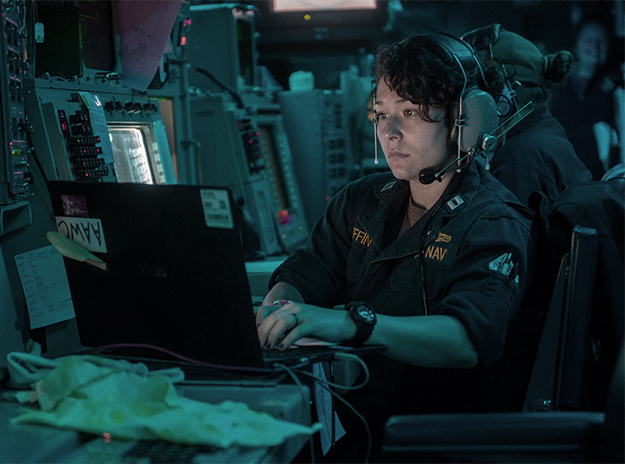 Trustworthy, Efficient, Precise.
About US
KIHOMAC is a veteran owned SBA certified SDB company with offices nationwide designed to service an array of capabilities. Our leadership is comprised of seasoned military and business professionals whose experience fosters sound business practices and ever expanding professional services. KIHOMAC has earned a reputation for integrity, expertise and self-starting support everywhere we operate.
Precision is at our core
What we do
We proudly provide complete lifecycle support for the United States Air Force's premier Close Air Support aircraft, the A-10 Thunderbolt II, through contracts with the System Program Office at Hill Air Force Base. We have also provided similar acquisition, engineering, and technical data support for the C-27J Spartan medium tactical airlift aircraft acquisition, F-16, T-38, C-5 and QF-4 sustainment programs. We provide systems engineering and integration services to the Defense Threat Reduction Agency, Department of Homeland Security, and Intelligence Community.
Our prototype engineering and fabrication center meets customer manufacturing needs that require high engineering content and specialty machining. Our facility is optimized to cover all elements of the design, manufacturing, fabrication and assembly value stream for the low-rate-high-mix sector. We can build to print or build from part.
We can perform machining for parts with complex geometries and undercuts with travels ranging up to 120 inches. This is essential for producing high tolerance tooling and high quality metal and composite parts for the aerospace and defense sector.
The KIHOMAC Family
The Kihomac family
KIHOMAC is a small company and we know our employees are our best assets to achieve big things. We believe in creating a workforce committed to our core values and goals. By investing in our people, we have built a team dedicated to serving our customers.
We are proud to offer benefits typically found in larger firms. Our employees are given competitive salaries and outstanding benefits, which have resulted in a high rate of employee retention. Our available medical, dental and vision coverage offerings are first rate with low employee contributions.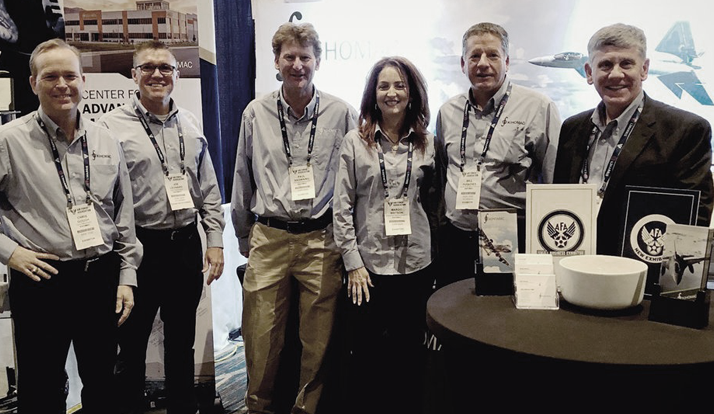 Employees also receive company-provided term life, Accidental Death and Dismemberment (AD&D), short and long term disability insurances and a 401K offering Vanguard Funds with company matched contributions.
Innovation is at the heart of all we do at KIHOMAC, and we believe that education is essential to fostering creativity. We underwrite university education for our employees at the Bachelors, Masters and PhD levels.
VETERANS/SERVICE
DISABLED VETERANS
VETERANS/SERVICE
DISABLED VETERANS
These five core values inform every aspect of our enterprise
corporate values
We believe integrity drives excellence. By operating under the highest ethical standards and professionalism in our offices and beyond, we have established a stellar record of of providing the best services to our customers. We care about how we deliver results. Our reputation for precision, reliability and innovative solutions is unparalleled.
The KIHOMAC Family
Corporate Leadership
Our leadership team is comprised of seasoned military, aerospace development, business and sustainment professionals who foster sound business practices with vision for innovation. We believe that creating an impactful business is one that clients, employers and employees can take pride in.

Get in touch
Locations and contacts
2100 RESTON PKWY, SUITE 310
RESTON, VA 20191
Phone: (703) 960-5450
Fax: (877) 282-8011
Reston, VA
2100 Reston Pkwy, Suite 310 - Reston, VA 20191
Phone: (703) 960-5450 | Fax: (877) 282-8011
Layton, UT
3800 N Fairfield Rd - Layton, UT 84041
Phone: (801) 593-5440
Warner Robins, GA
107 Industrial Way - Byron, GA 31008
Phone: (478) 216-3969
Lexington Park, MD
21552 Thames Avenue, Suite 202 - Lexington Park, MD 20653 | Phone: (301) 737-1932
Midwest City, OK
2801 Parklawn Drive, Suite 500 - Midwest City, OK 73110 | Phone: (405) 225-3922
Richardson, TX
275 W Campbell Road, Suite 450 - Richardson, TX 75080 | Phone: (214) 520-3534
Fairborn, OH
2940 Presidential Dr, Suite 340 - Fairborn, OH 45324 | Phone: (937) 429-7744
Satellite Beach, FL
600 Jackson Court - Satellite Beach, FL 32937 | Phone: (321) 866-8833
Wilmington, NC
244 Princess Street, Suite 204 - Wilmington, NC 28401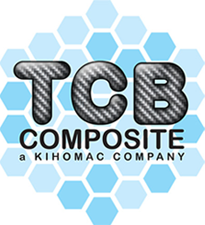 3800 N Fairfield Rd E – Layton, UT 84041
Phone: (801) 593-5440
TCB Composite has proficiency in
design, rapid prototyping and production
of composite aerospace products.
TCB Composite is located in Layton UT
in a 130,000 sq ft modern composite
center which includes offices, conference
rooms and a production floor with
state of the art machinery, tools and
instruments.
Get in touch
Doing business with us
Have a question? We'd love to hear from you. Send us a message and we'll respond as soon as possible.
Get in touch
Doing business with us
Have a question? We'd love to hear from you. Send us a message and we'll respond as soon as possible.