H-60 SEATS
The MH-60S Helicopter is one of the hardest working assets in the U.S. Navy fleet. This utility aircraft provides vital logistics across the battlegroup and the AOR. It can also be used as an attack force multiplier when outfitted with a gunner seat, a 50-caliber machine gun and a trained gunner. The problem discovered by the Navy was that the existing gunner seats did not provide the support and safety required by the sailors flying in those seats. A hard landing/or landings over time could seriously hurt the occupant of those gunner seats. Indeed, the Naval Air Systems Command deemed the problem to be the number two safety issue in Naval Aviation. They needed the seats to cushion hard landings and rough operating conditions, while improving maintainability and sustainability.
THE CONVENTIONAL APPROACH
Design, then manufacture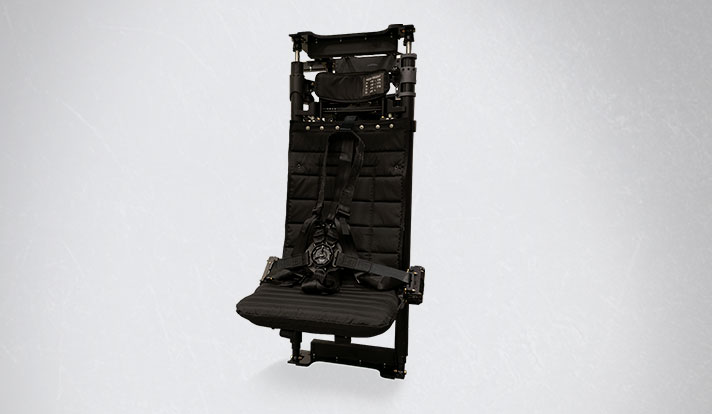 The Navy has been working to redesign today's Gunner Seats and provide more vibration isolation during flight, and shock absorption to reduce landing impact loads to the gunner crews. They commissioned another small business to create a new design. This was a good design for prototyping the seats but it was incomplete for test article and full rate production.
About KIHOMAC
KIHOMAC is an Aerospace Manufacturing & Engineering company that, among its many disciplines, includes extensive experience with prototyping, creating Technical Data Packages and moving from First Article to full rate production under tight time constraints.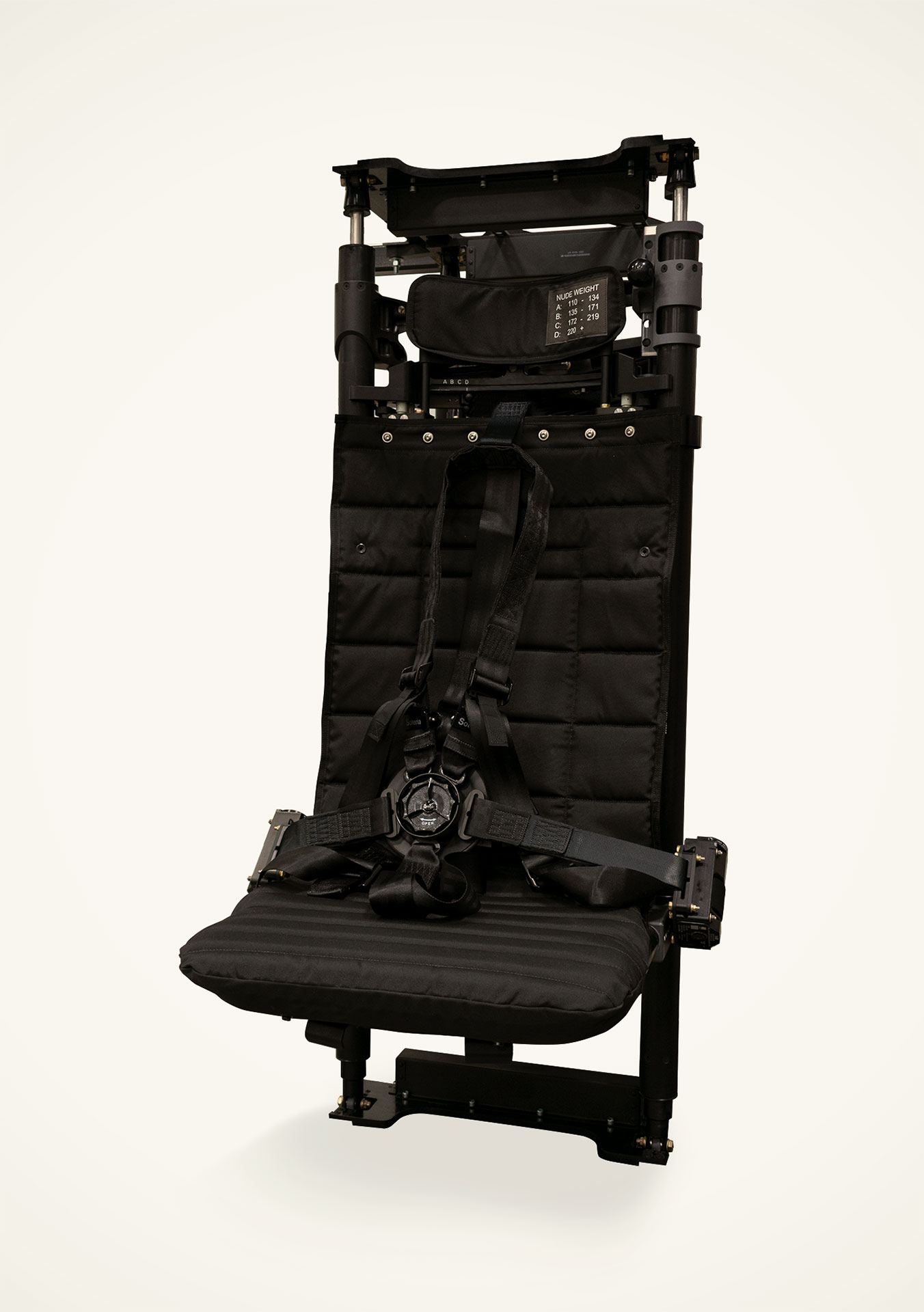 OUR STARTING POINT
Design for manufacturability and proceed directly to full rate production
The Navy's seat design was not yet finalized as it came to KIHOMAC, so we offered to help refine the technical data package to improve producibility in full rate production. KIHOMAC understands the rapid manufacturing environment required for critical parts supply. As the test article (and full rate production) manufacturer, we felt it was our job to ensure that the final design would satisfy all requirements while being cost effective and delivered on time.
We treated this as a legacy part and first reviewed the non-recurring engineering to better understand where the part would change from prototype to test article. We wanted to ensure that any changes would be fully incorporated into the Technical Data Package (TDP).  We then ordered long lead material, aware that the technical data package was not fully complete. It was a calculated risk that would save time to test article production – and thus save another sailor from back problems down the road. When KIHOMAC performs reverse engineering, we understand that many legacy parts do not match their technical data. In the case of the gunner seats, these were new build items.  We still checked for incorrect dimensions, conflicting and erroneous requirements (such as load requirements), and tolerances that might be too tight for intended operation. When we understood design intent, we could help make the design better, and be reasonably sure that if we ordered long lead material that it would not go to waste.
Contact us for
information on ordering