Reverse Engineering & Prototyping
B-1 Emergency Lights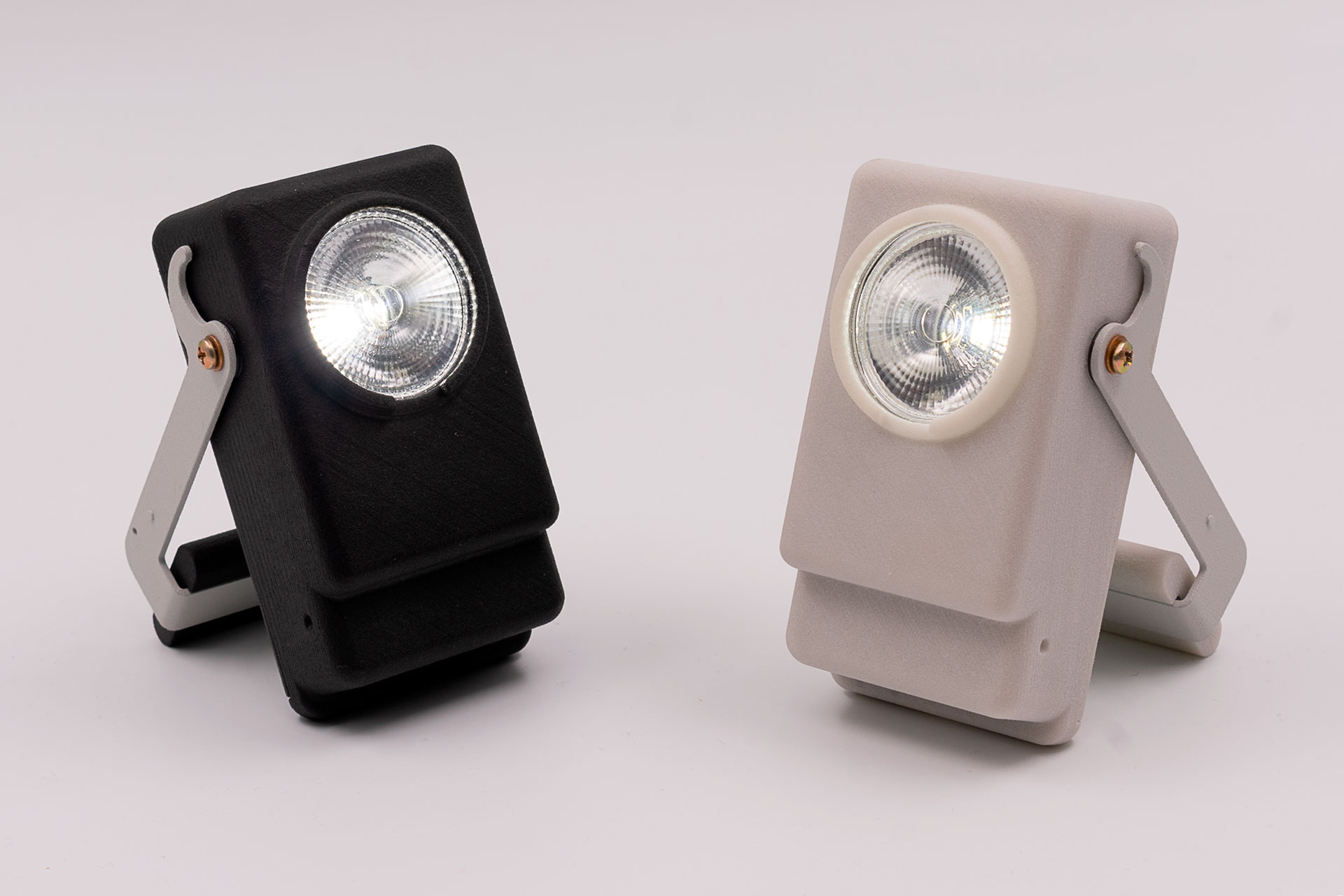 Kihomac is currently prototyping a replacement for the interior emergency lights on the B-1.
About KIHOMAC
KIHOMAC is an Aerospace Manufacturing & Engineering company that, among its many disciplines, includes extensive experience with software design, development of flight and safety critical systems in accordance to DO-178 requirements and has embraced the FACETM architecture model. KIHOMAC has been a FACE Consortium member since 2013.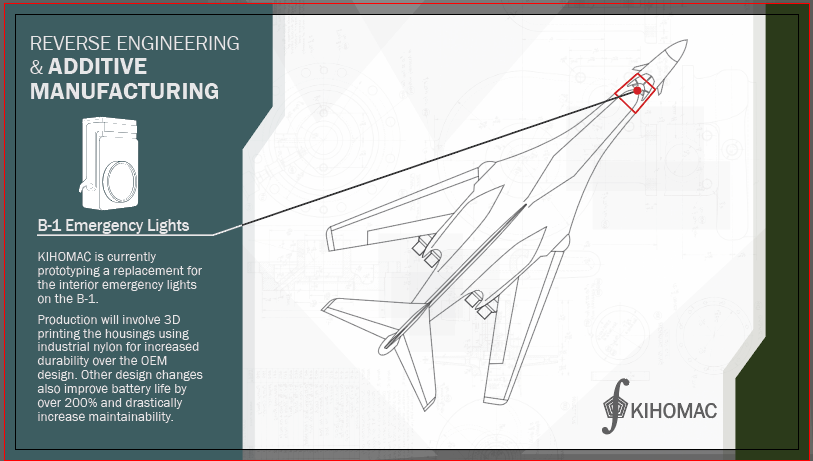 Production will involve 3D printing the housings using industrial nylon for increased durability over the OEM design.
Other design changes also improve the batter life by over 200% and drastically increase maintainability.
Contact us for
information on ordering